Emergency Services & Network Repair
When disaster strikes Casa Tech Systems is there with the right equipment and expertise to restore services to you or your clients. Our team will respond to your emergency needs quickly and efficiently and can repair, splice, or replace damaged copper or fiber optic cables to bring your services back online.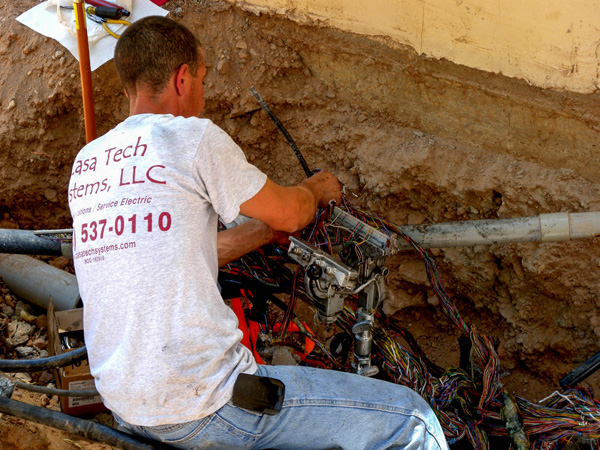 Repair Services
We provide restoration services and repair for all types of structured cabling systems, fiber optics, and outside plant copper distribution.
After-Hours Emergency Services 800-803-3981
Fiber optic fusion Splicing for Single-mode and Multi-mode Fiber Cable
Copper Splicing and Restoration for Underground and Riser Applications
Troubleshooting and Identifying Network Faults and Failures
Pedestal and Hand-Hole Replacement and Repair
Private and Public Location Services for Identifying Cable Pathways
Restoration and Response for Property Management and Building Maintenance
Emergency Network Cable Installation